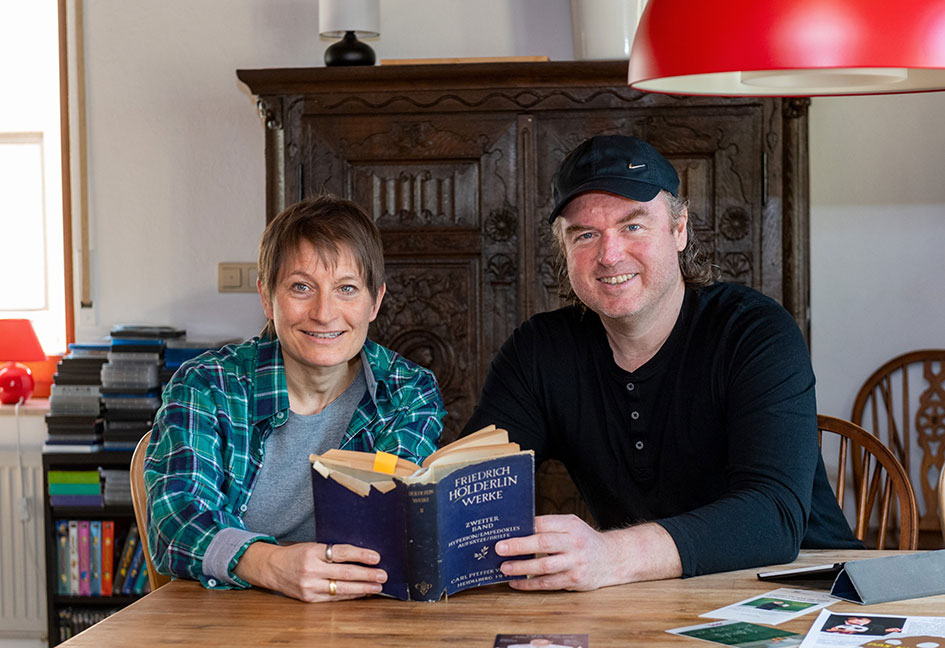 Das Käthchen von Heilbronn als Puppentheater
Theater FF aus Heilbronn hat sich während der Pandemie mit dem Drama Heinrich von Kleists beschäftigt, das den Namen Heilbronn im Titel trägt: Das Käthchen von Heilbronn. Mit diesem romantischen Ritterschauspiel hat der Dichter aus Frankfurt an der Oder der Stadt Heilbronn ein schweres Erbe hinterlassen, denn die Figur des Käthchens stellt für viele ein heute nicht mehr zeitgemäßes Frauenbild dar: Einem Bürgermädchen erscheint im Traum in Ritter und als sie ihn im echten Leben vor sich sieht, verliebt sie sich so sehr in ihn, dass sie ihm bedingungslos folgt, egal, wie gemein er zu ihr ist. Die stark gekürzte Fassung spielt mit dem Klischee des rechtschaffenen blonden Mädchens und gibt der Käthchen-Figur trotzdem Charme und Eigenständigkeit.
Das Projekt ist eine Kooperation mit dem Literaturhaus Heilbronn.
Cathy of Heilbronn as puppet theatre
During the pandemic, Theater FF from Heilbronn has dealt with Heinrich von Kleist's play which has the name of Heilbronn in its title: Cathy of Heilbronn. With this romantic knight play the playwright born in Frankfurt/Oder left a heavy legacy for the city of Heilbronn since the character of Cathy doesn't represent an acceptable female role model anymore: A daughter dreams of a knight and when she sees him in person, she falls desperately in love which makes her follow him no matter how cruel he is. The strongly cut version plays with the stereotype of the righteous blonde young lady but still puts an emphasis on Cathy's personal strength and independence.
The project is a cooperation with the 'House of literature Heilbronn'. Subtitles are available, please choose first 'subtitles' and 'german' and then 'translate automatically'. Then choose your language.