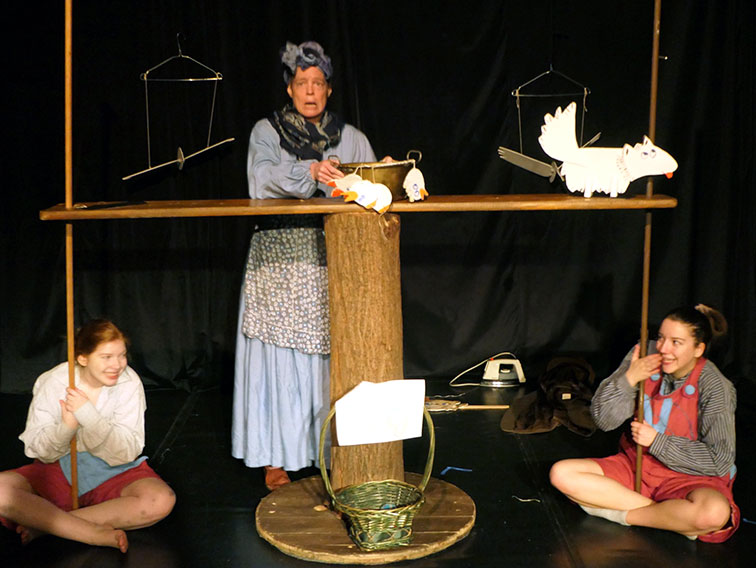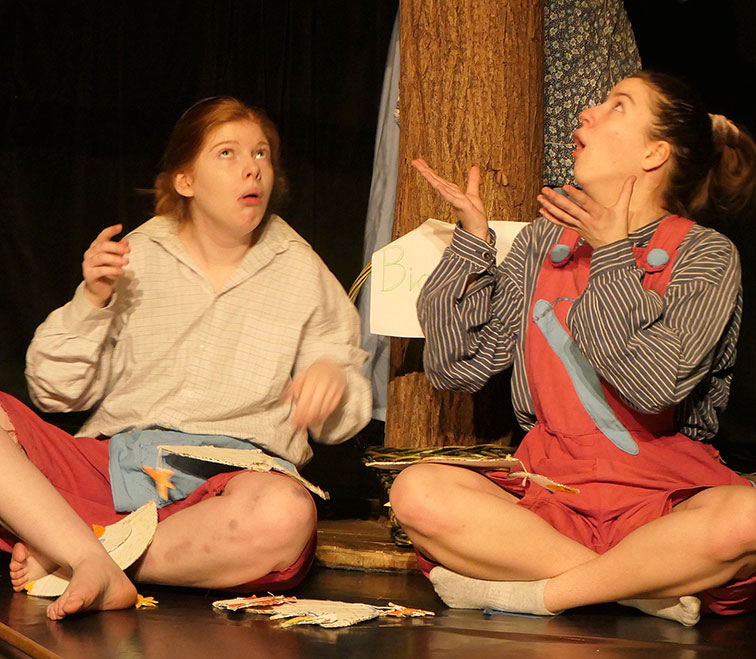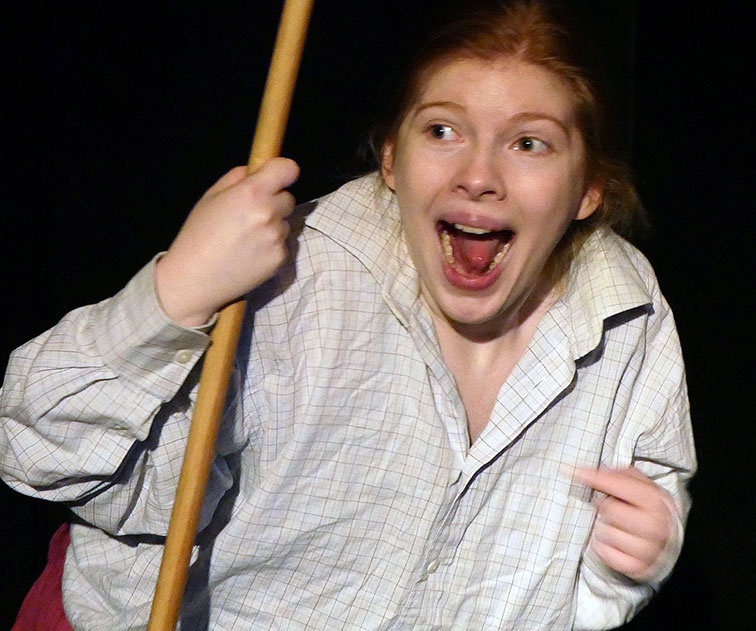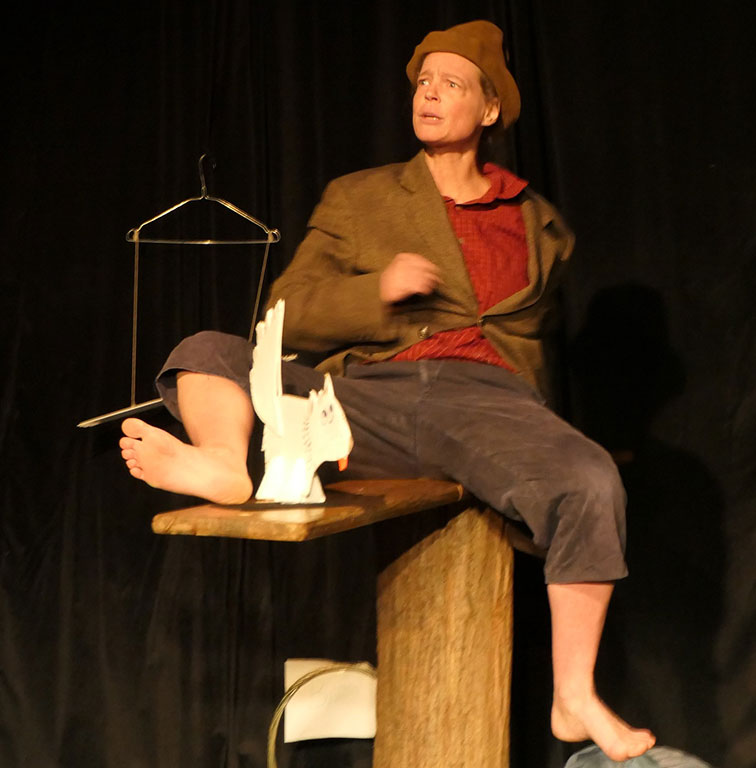 Max und Moritz
Kinderstück ab 4 Jahre
Wer kennt sie nicht, die Geschichten der beiden Lausbuben Max und Moritz!
Im Jahre 1865 von Wilhelm Busch erdacht, überdauerten sie die Zeiten.
Die Inszenierung aus dem Theater Frankfurt hangelt sich schwungvoll am Text des Altmeisters entlang und erzählt mit viel Witz und teilweise recht akrobatisch, Streich für Streich, den die beiden Lausbuben aushecken.
Von der Witwe Bolte und ihren Hühnern über den Schneider Böck, der ein kaltes Bad nehmen muss bis hin zum Lehrer Lämpel, dessen Pfeife explodiert und dem Bauersmann, der aus den Bösewichtern Brote machen möchte. Alle diese Figuren leben hier in den drei Spielern lustig farbenfroh auf. Und für jene, die das dicke Ende mit Schreck erwarten, sei verraten, dass sich der Regisseur Frank Radüg hier einen ganz besonderen pädagogischen Trick erdacht hat, damit am Ende doch alles gut wird.
Erleben Sie die Live-Vorstellung am Sonntag, den 13. Juni um 15 Uhr.
Es spielen: Laura Stein, Julia Golling, Christina Hohmuth
Technik: Cynthia Stollberg
Text/ Regie: Frank Radüg
Ausstattung: Lidia Bielanczyk
Theater Frankfurt/Theater im Schuppe e.V.
Max and Moritz
A play for children aged 4 and over

Who wouldn't know them, the stories about the two pranksters Max and Moritz! 
Invented in 1965 by Wilhelm Busch, they stood the test of time. 
The production from Theater Frankfurt tells in a free rendering of the old master, with plenty of humour and, at some points, pretty acrobatically, all the pranks done by both rascals. 
From the widow Bolte and her hens, the tailor Böck, who is forced to have a cold bath, to the teacher Lämpel, whose pipe explodes, and to the farmer, who tries to work the rascals into loaves of bread. All those characters are livened up by three actresses colourfully and funnily. And to those of You, who anticipate seeing a terrible end, we can disclose a secret. The director Frank Radüg came up with an unusual pedagogic trick so that in the end everything's fine. 
Enjoy our live play on Sunday, the 13th of June at 3 pm. 

Casting: Laura Stein, Julia Golling, Christina Hohmuth
Technician: Cynthia Stollberg
Text/Direction: Frank Radüg
Props/Costumes: Lidia Bielanczyk
Produchtion: Theater Frankfurt/Theater im Schuppe e.V.